PediPower
Your best health comes from a strong foundation
 Start Feet First
PediPower
Your best health comes from a strong foundation
 Start Feet First
PediPower
Your best health comes from a strong foundation
 Start Feet First
PediPower
Your best health comes from a strong foundation
 Start Feet First
PediPower
Your best health comes from a strong foundation
 Start Feet First
PediPower
Your best health comes from a strong foundation
 Start Feet First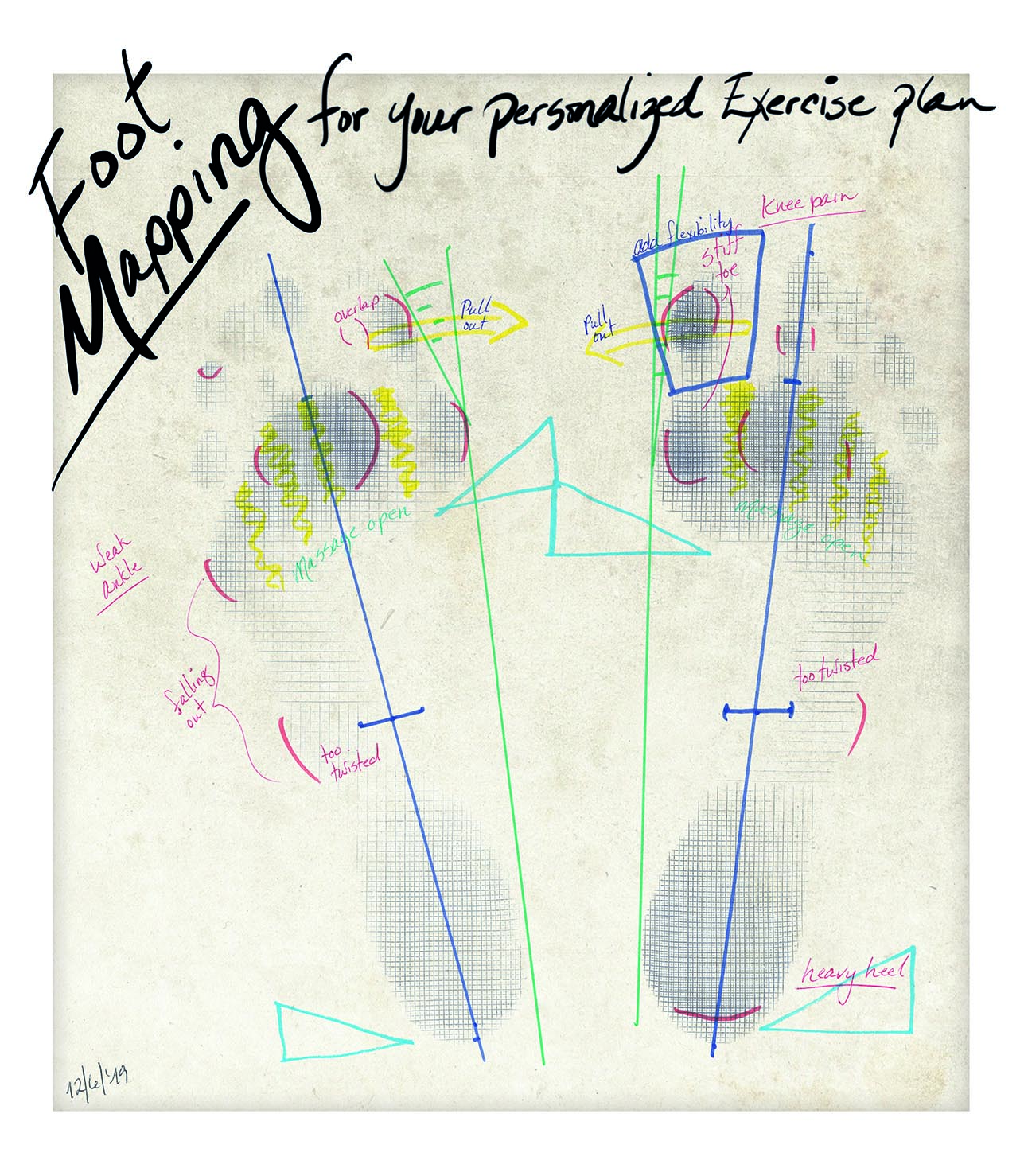 Contact us for appointments in Zürich, Switzerland or Los Angeles, CA.
Foot Mapping, Print Reading
Find out what you need to restore your feet, and the possibilities of decreasing or eliminating foot and related leg pains and problems, without using Orthotics.
To understand the exercises and steps you need to fix your feet, transition to barefoot shoes safely, prepare yourself for natural running, barefoot fitness, barefoot training,  barefoot hiking, or to optimize your competitive and endurance trainings, Foot Mapping is one of the best and safest ways to start.
After work Printing Party👣🍷🎉
Learn about your feet🧐, ask your questions🤔, get printed👣find the exercises you need💪🏼, learn foot massage techniques👐🏼, learn about the differences in barefoot shoes🥿👞, see some foot tools and books 📚 🔧
You have nothing to loose, and much to gain when you have fun learning🥂👸🏻🧠✨
Book your Print Party at PediPower⚡️
DM or Email 📧 Check our webpage👨🏻‍💻
In Zürich, CH🏔, and Los Angeles, USA🌴😎
Find your PediPower, and go farther with ease ✨👣✨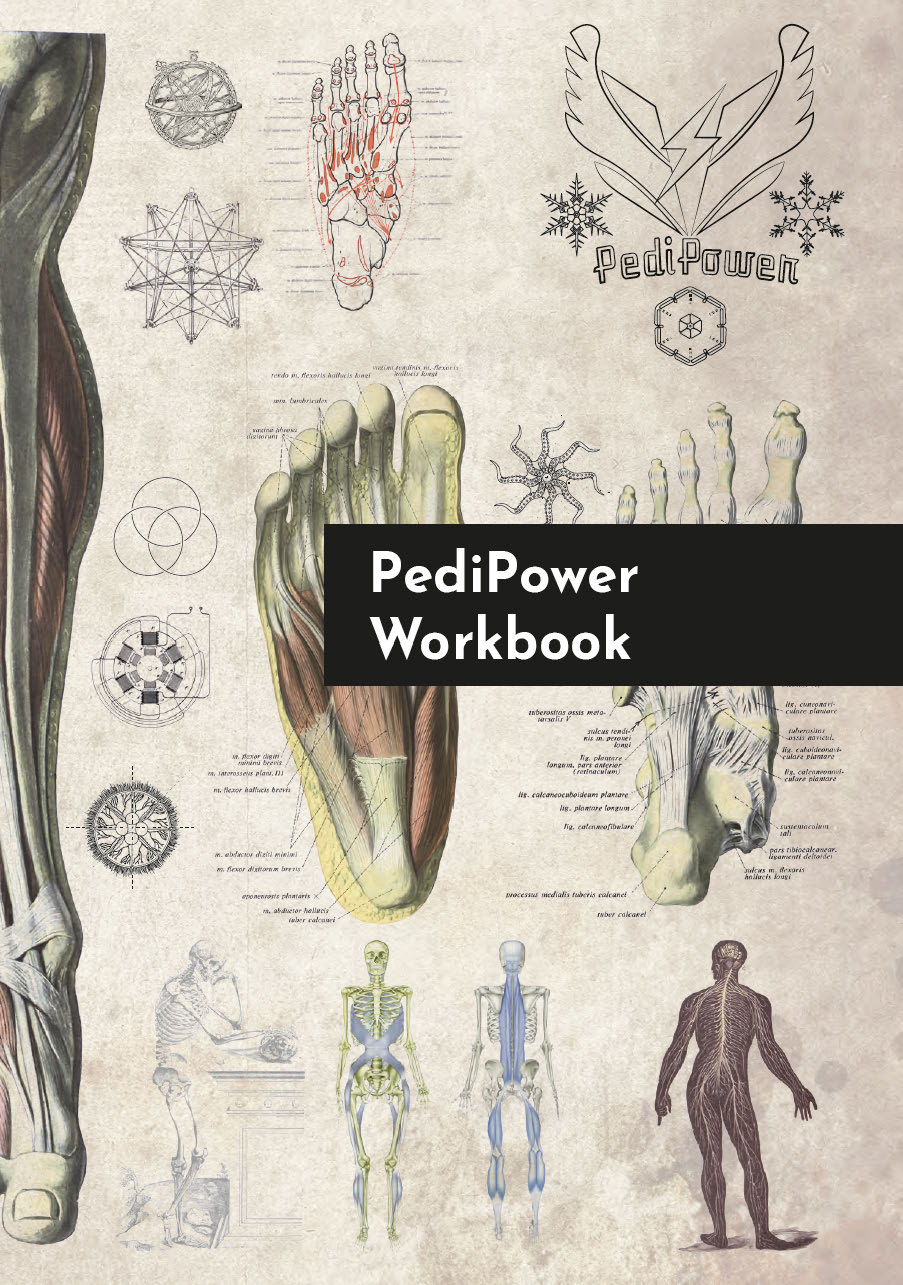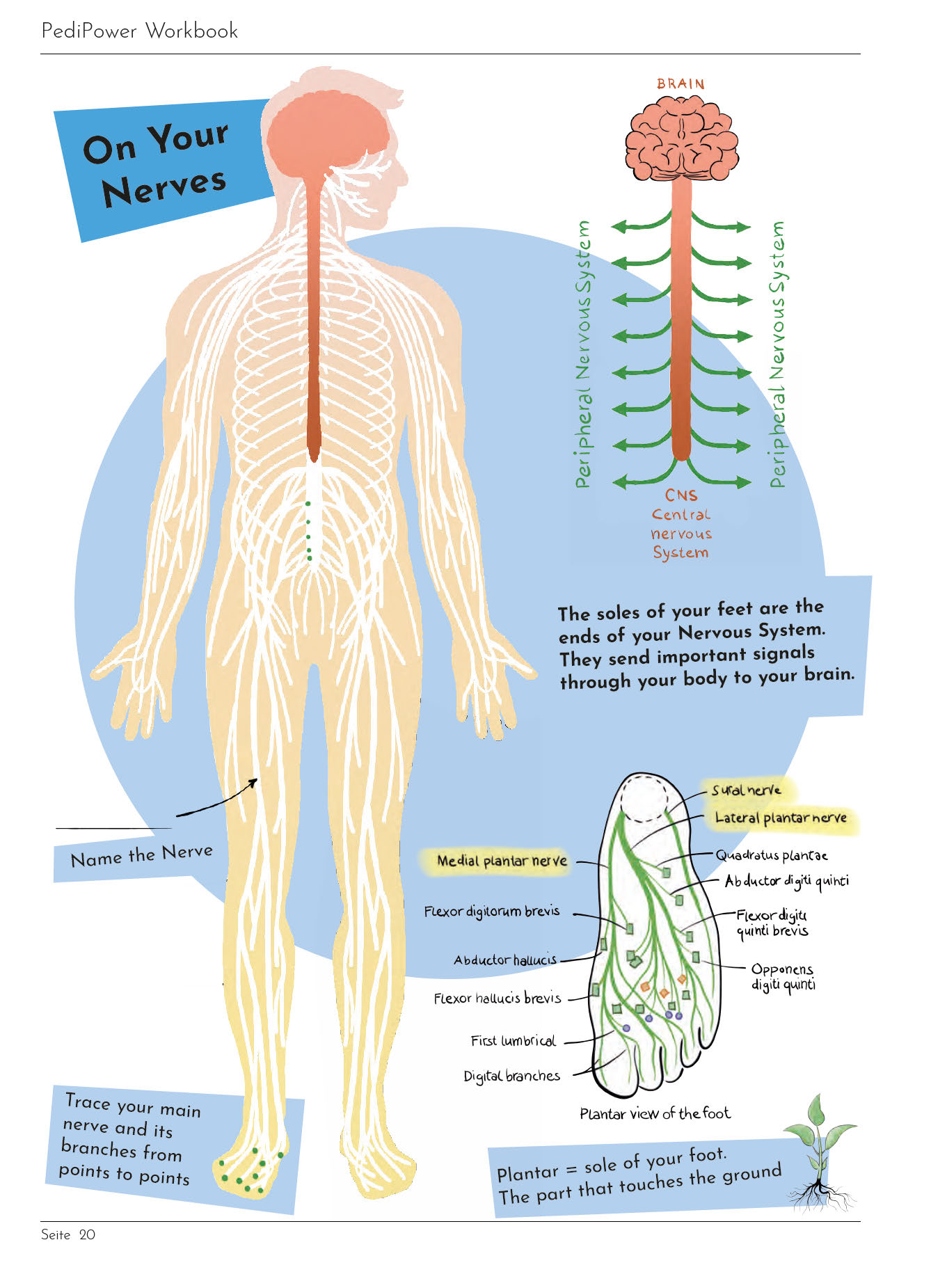 Because of many worldwide requests, the PediPower Workbook used in our Workshops is now available FREE for everybody!
Just let us know who you are and what you interest is, and you will be redirected to the site where you can download your PediPower Workbook.
If you like what you see, please recommend us to anyone who would be interested in having some PediPower.
Cheers,
Your PediPower Team
We will never use your information to sell to Marketers. We would like to send you information about our updates only. Of course, you can opt out through the first announcement you receive.
Please fill in the following fields:
What is the PediPower Program?
PediPower is a foot fitness program to restore the essential function of your feet
Your feet are your body's foundation.
They hold you up and carry you, everywhere you go. 
Every step you take vibrates throughout your entire body. 
If your foundation is suffering, your body will too. 
With Functional Feet you will enjoy improved mobility
and athleticism and reductions or eliminations 
of common foot problems, injuries and pains.
Find the Power of your Feet
PediPower Foot Fitness Class
Through conscientiously exercising the feet, PediPower FootFitness – a Toe-ga Class – conveys how to harness and apply foot strength and neuro-connections to build a strong and safe foundation
Benefits include
improved balance, posture, and proprioception
restoration of full-body neuro-connections
enhanced trainings, athleticism, and power-strength-energy distribution
positive body alignment
decrease of common foot, knee, and hip pains, and overall sports injuries
"On Your Feet" Workshop
Realize the power of using your whole leg, improving your foundation, and the basics to improve athletics and prevent injuries in this Barefoot Fitness Workshop
 Workshop tailored to your needs, includes
basics of foot functions, anatomy, foot-to-core connections, fascia connections, foot-mechanics

foundation restoration techniques

options for improved balance & coordination

tips to prevent common foot pains

Barefoot Parcour

PediPower GF Masterclass
Barefoot Parcour
Test and train your foundation's strengths and eliminate deficits with this unique parkour
Experiences and Discoveries include
individual foot-strengths and toe-agilities

Central Nervous System's reflexes and feedbacks

ankle flexibilities

knee & hip stabilities

balance challenges

foot-to-core control
Uetliberg Experience
Personally coached barefoot tour of Zürich's highest peak
Discover Zurich's apex in a stimulating new way, and uncover a unique experience in body-to- brain sensations
Requires approval for participation
Private bookings or Groups to 6 maximum
Contact for more information
Barefooting the Alps
Full Emersion Barefoot Experience Weekend in Switzerland's unique St Antönen Valley, in a Boutique Lodging atmosphere
 Weekend includes
Extended version of PediPower Program

Introduction to outdoor barefooting

Coached Barefoot Tour of Hochmoor area

Yoga

Private or shared rooms

Meals created from on-location food sources

Sauna

Outdoor hot-pot
Private Appointments and Personal Coaching
Personalized program for your specific 

pains and problem areas
Tailored coaching to achieve your goals
Individualized programs for
decreasing or eliminating foot pains

decreasing or eliminating Orthotics dependency

restoring foundation and foot functions

injury preventions

improved athletic trainings
 For pre- and post-operative procedures, we can prepare you for an easier surgery, and improve your recovery
By effectively utilizing your body's instinctual power you can restore your feet to their intended purpose 
Through activating the strength of your body's foundation and regenerating imperative sensory feedback connections you'll unlock improvements in health, mobility, body feeling, fitness and athletic endeavours.
 Enjoy ultimate mobility and physical comfort
and reduce or eliminate body pains and injuries
Fix your footing and discover the benefits of using your whole leg
Where Can I do PediPower?
You can do PediPower anytime, anywhere
Take off your shoes.  Flex and wiggle your toes.  Walk barefoot on safe surfaces.
Feel the power of your feet, and how it resonate through your entire body.
Contact us directly
to make a private appointment for assessment and understanding how to fix your feet
for personalized Foot Fitness Trainings
to book a private Workshop or Group Fitness class
Georgette Dutoit
Barefoot Therapist
Master Barefooter ∞ Foot Fitness Trainer ∞ Barefoot Hiking Coach ∞ Foot Reflexologist ∞
ASVZ Instructor ∞ Swiss Rowing Instructor ∞ MovNat Certified ∞ willPower Method Certified ∞
Les Mills Certified ∞ SAFS Certified ∞ FFM Certified ∞ Barefoot Academy Certified
Growing up walking barefoot over the rugged shorelines of the Pacific Ocean in Southern California,  I could experience and understand the benefits of a sound foundation year round.
In 2010, an accident permanently altered my body, my lifestyles, and threatened my mobility. Doctors and Physical Therapists from Olympic Facilities agreed I would face a lifetime of pain management and orthotic aids.
Through activating my awareness, knowledge, and abilities in the power of the feet, I was able to achieve an unimaginable recovery – without any pain or orthotic support.
The PediPower Program is based on these experiences and evidence from updated findings in science, sports, rehabilitation, and medical studies.